The City of Arts and Sciences of Valencia is a biotechnological architectural complex, consisting of five exclusive buildings and located in the dry riverbed of the Turia river. This is one of the main attractions of Valencia, which annually attracts tourists from all over the world.
The City of Arts and Sciences of Valencia: history
From the moment the idea of ​​creating a science park was proposed in 1989 by José María López Piñero, professor of historical sciences at the local university, it took almost nine years and 150 million euros to officially open the first of the buildings in 1998.
A group of renowned architects led by Santiago Calatrava Waltz, a well-known architect and sculptor of Spanish-Swiss origin, author of several futuristic buildings with original design erected in England, Germany and Canada.
As a result, a beautiful architectural composition was built in an area of ​​350 thousand m2, surrounded by artificial ponds, sculptures, a park, and cosy cafes. In short, the favourite place to stroll for residents and visitors.
Let's take a closer look at these amazing buildings. There are currently six.
What buildings are part of the City of Arts and Sciences of Valencia?
L'Hemisfèric (1998) − IMAX and 3D cinema, planetarium, theatre with laser show.
L'Umbracle (2000) − Botanical Garden and Gallery.
El Museu de les Ciències Príncipe Felipe (2000) − Science Museum Príncipe Felipe.
L'Oceanogràfic (2003) − an open-air oceanographic.
El Palau de les Arts Reina Sofía (2005) − Palace of Arts Reina Sofia, opera house and music theatre.
Agora (2011) − a centre for conferences, sport and cultural events.
Planetarium

L'Hemisfèric is a building located in the City of Arts and Sciences. It was the first to open its doors to the public. This impressive building, with an egg-shaped roof over 100 meters long, resembles a huge eye; inside which there is a projection room and a planetarium. It is noteworthy that there is not a single right angle inside!
Thanks to the innovative IMAX Dome cinema system and the digital projections, spectacular 3D images and special effects are reproduced on a 900 m2 large-scale screen, as well as very entertaining astronomical shows are organized. This is the largest cinema of Spain!
L'Hemisfèric currently offers an exciting visual experience:
SECRETS OF THE UNIVERSE. Head inside the Large Hadron Collider (LHC), whose smallest particles are the most powerful of the universe.
VOLCANOES. Learn about the history of the creation of planet Earth and witness one of nature's most impressive spectacles.
APOLLO 11. FIRST STEPS EDITION. Experience the readiness, takeoff, landing and return of one of humanity's greatest achievements, the journey to the moon using original images.
In order to buy a single or combined ticket at L'Hemisfèric, to the Oceanogràfic and / or the Museu de les Ciències, click here.
Schedule and prices can be found here.
The Botanical Garden

L'Umbracle is a true botanical paradise. It is a beautiful park divided into 17.5 thousand m2, under 119 transparent arches, where more than 5 thousand exotic plants (flowers, shrubs, and trees) coexist. There are different plants depending on the season, so visiting the greenhouse will be of great interest at any time of the year.
The L'Umbracle Botanical Garden has an exhibition area, where you can get acquainted with the work of contemporary artists and sculptors. In addition, from the observation deck, you can enjoy incredible views of all the buildings of the Valencia City of Arts and Sciences, as well as the lakes, trails and other landscapes.
There is a two-storey car park inside the complex for visitors, which has space for 661 cars and 25 buses.
You will find an outdoor sculpture gallery on the top floor of L'Umbracle. From the balcony located on the north side, you can enjoy a magnificent panoramic view, the best in the entire City of Arts and Sciences.
You can find all the details and all the events taking place on L'Umbracle on its official website.
Science Museum Príncipe Felipe

The Science Museum Príncipe Felipe is a science museum and a demonstration of technological achievements. Many exhibitions and educational events are held here in a didactic, interactive, and entertaining way. The motto of the museum: "Forbidden not to touch, not to think, not to feel".
This museum has become a bastion of interactive science of the 21st century. Its main task is to promote the curiosity and critical thinking of the new generations, while surprising and entertaining visitors with its ideas from the world of science, technology and the environment. Visitors decide for themselves here what they would like to see, learn and try. It is an impressive 26 000 m2 area, with a wide variety of seasonal exhibits and scientific events of all kinds, that enables you to make the learning process as accessible and fun as possible.
Representatives from different countries of the scientific community participate with pleasure in interactive exhibitions and museum conferences, giving them the opportunity to share progressive ideas with the younger generations and with all interested people. Along with the daily program of scientific activity, many other events about astronomical observations are held throughout the year: talks and conferences about science and culture, special courses are held for university professors, experience exchange meetings, etc.
The Science Museum has become in recent years a place of relevant importance for several scientific conferences. Important events such as the V Euro-Mediterranean Summit, the International Astrophysical Congress "100 Years of Supernova", the Congress on Desertification in the Mediterranean Region, the 57th International Astronomical Congress and the 27th plenary session of the Intergovernmental Panel on Climate Change, etc. In addition, the Science Museum works closely with other scientific museums around the world often exchanging staff and materials.
The museum schedule can be found here; and ticket prices here.
L'Oceanogràfic

L'Oceanogràfic is the largest marine complex of Europe with an area of ​​110 thousand m2, consisting of several buildings that represent the most important ecosystems on the planet and contain species from the main marine ecosystems: more than 45 thousand species. The L'Oceanogràfic building is an impressive spherical and lily-shaped structure 26 meters high.
Each building is associated with the following ecosystems:
Mediterranean area.
Wetland / Aviary Area.
Temperate and Tropical Seas Zone.
Oceans Zone.
Crocodile aquarium.
Arctic zone.
Antarctic area.
Oceanic Islands area.
Red Sea area.
Dolphinarium.
The journey through the complex begins with the two most unusual areas of the planet: The Wetlands / Aviary area. The fauna is represented by beautiful birds, pink flamingos and swans, a fascinating sight!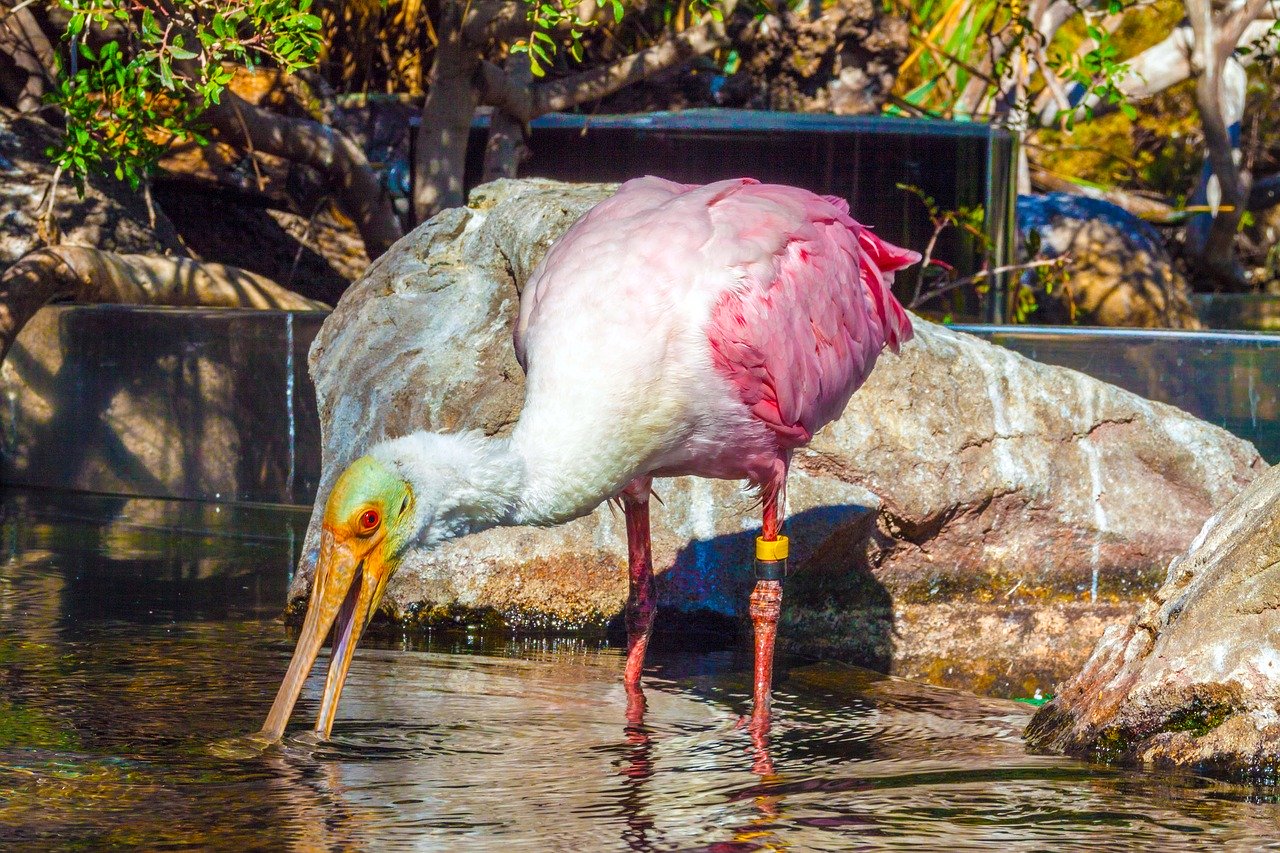 The following is one of the largest dolphinariums in the world: 26 million m3 of water and a depth of 10.5 meters. The territory includes 5 swimming pools and there are shows and dolphin performances.
The large igloo-shaped dome represents the Arctic region. You can observe here the life of walruses and belugas in a very similar environment to their natural environment.
The Antarctic area offers the possibility of knowing the funny penguins and their habits.
The pavilion of the oceans is very interesting for geography lovers: it shows the types and directions of ocean currents and their impact on the life cycles of underwater inhabitants.
Marine inhabitants of temperate and tropical climates can be seen strolling through the impressive and genuine 70-meter-long underwater tunnel. Here you can see sharks swimming up close, as well as other creatures from the depths.
In the building dedicated to the flora and fauna of the Mediterranean, you can learn about the history of the appearance of certain types of plants and animals, as well as observe the aquarium with almost 7.5 thousand inhabitants.
You can learn about the life of the funny sea lions (clumsy on land and agile in the aquatic environment) in the Island Pavilion.
The SUBMARINO RESTAURANT, located in the centre of L'Oceanogràfic, deserves a special mention. This symbolic building of the oceanographic complex has a unique roof designed by Félix Candela! You will be able to have lunch or dinner here, observing around 10 thousand species of marine fish.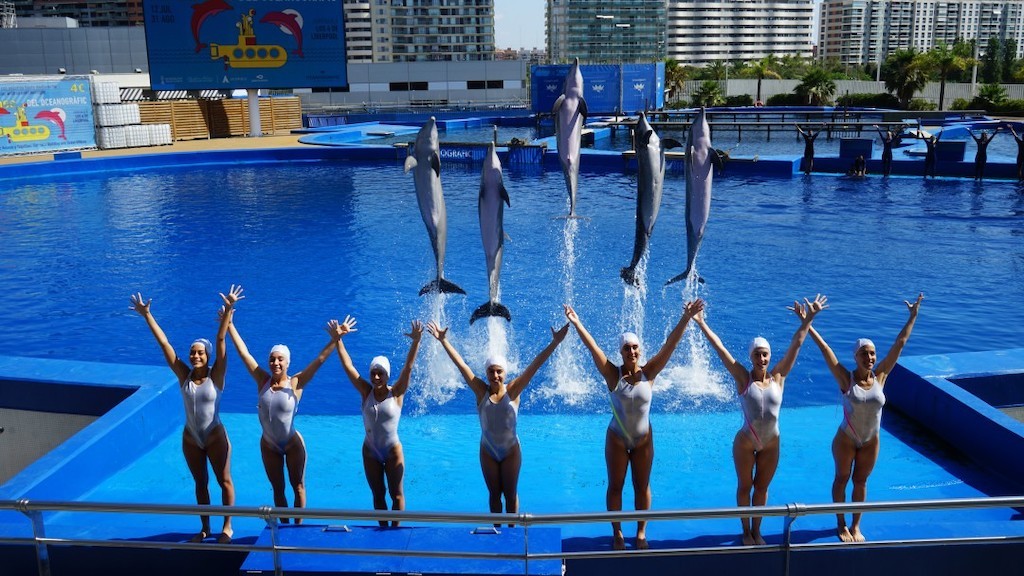 To make a reservation: +34 662 860 595; or contact them by email: rsubmarino@oceanografic.org; as well as on its website.
L'Oceanogràfic regularly organizes a wide range of events designed for both professionals (for example, sea turtle restoration and conservation) and the public. These activities range from sleeping with sharks, to being in direct contact with belugas and sea lions and are part of the activities of the environmental organization Animalia Passport.
he complex's avant-garde architecture and the way its inhabitants are observed are designed in order to help visitors realize the importance of preserving natural ecosystems, flora and fauna.
You can buy tickets, including combined tickets, here.
Palau de les Arts Reina Sofia − Valencia Opera House

The Palau de les Arts Reina Sofía is an incredible 70-meter-high building, shaped like a medieval conqueror's helmet, and it is intended for the musical arts. Opera performances, concerts and stage plays take place in the 4 spacious rooms, equipped with ultra-modern sound equipment and exceptional acoustics,
The Palau de les Arts main hall has a capacity for more than 1400 people, and it is intended to be an opera house. However, it also easily becomes a stage for ballet and other performing arts.
The Workshop Hall. It is designed to accommodate 400 people, and it is located in the eastern part of the building. It was specially designed for live performances by small music groups.
The Assembly Hall has a capacity for more than 1400 people.
The Martin and Soler theatre is situated in the Craft Building, adjacent to the Palace. It has a capacity for 400 people, and it is close to where the Academia de Habilidades Musicales Avanzadas (Academy of Advanced Musical Skills) will be located.
The Palacio de las Artes Reina Sofía also contains everything you need for training sessions and other events closely related to arts and culture.
Find out more about upcoming events here.
Agora: conference centre, sporting and cultural events

The Agora is a multifunctional building that was conceived as a universal space for holding several types of events: congresses, lectures, concerts, and celebrations. It can also be converted into an exhibition area.
It is a complex of metal structure, similar to a pointed ellipse, with a length of approximately 88 m and a width of 66 m. This large interior space was designed as a public area. The building is surrounded by two bright blue lakes, which harmoniously contrast with the futuristic building.
The impressive suspension bridge El Puente de l'Assut de l'Or is located next to the Agora. The length of the entire structure is 180 m. Its giant 120-meter column is designed to serve as a powerful lightning conductor.
Currently, the Agora is frequently used for large sporting events and exhibitions. In addition, an ice rink for children and adults is installed here during the Christmas season.
Find out more about upcoming events here.
Ways to get to Valencia City of Arts and Sciences
On foot: through the old town centre, along the Turia riverbed.
By metro: lines L3 (red) and L5 (green) to Alameda station.
By bus: routes 9, 15, 25, 35, 47, 95.
Contact information:
Address: Ciudad de las Artes y las Ciencias, Avenida del Profesor López Piñero, 7.
Valencia City of Arts and Sciences on the map.
Website: www.cac.es/es
Telephone: +34 96 197 46 86
You may be interested in our other articles about Valencia:
Like this article? Share with your friends!