Today we're going to talk you about a wonderful place Patacona in Valencia. It is a suburb of Valencia placed on the beach, just 7 km from the city center. First of all, this area is one of the best options for those looking to buy modern housing near the sea in Valencia: it's incredibly difficult to find such offers in the city, while the choice in Patacona is quite large.

Well-developed infrastructure of Patacona area makes it very comfortable for life. It has everything you need: medical center, arenas, indoor pool, public school, police station, pharmacy, supermarkets, etc.
Another undisputable advantage of this area is its aesthetic, landscaped and well-maintained appearance. Everything is beautiful in Patakona: beautiful sea and the beach, beautiful promenade, beautiful new houses.
La Patacona Beach, Valencia
La Patacona Beach (Playa de la Patacona) is a city beach, located in Alboraya, which follows the Malvarrosa Beach (Playa de la Malvarrosa) on the outskirts of the city of Valencia, Spain.
This is about a sandy beach 10 km in length and on average 110 m in width. Here you can find all the necessary tourist infrastructure for a comfortable stay with the entire family. A beautiful wide promenade stretches along Patacona beach, it's the perfect place for walks and jogging, which allows to enjoy with the magnificent sea views and breathe the healing sea air. The beach is equipped for people with disabilities.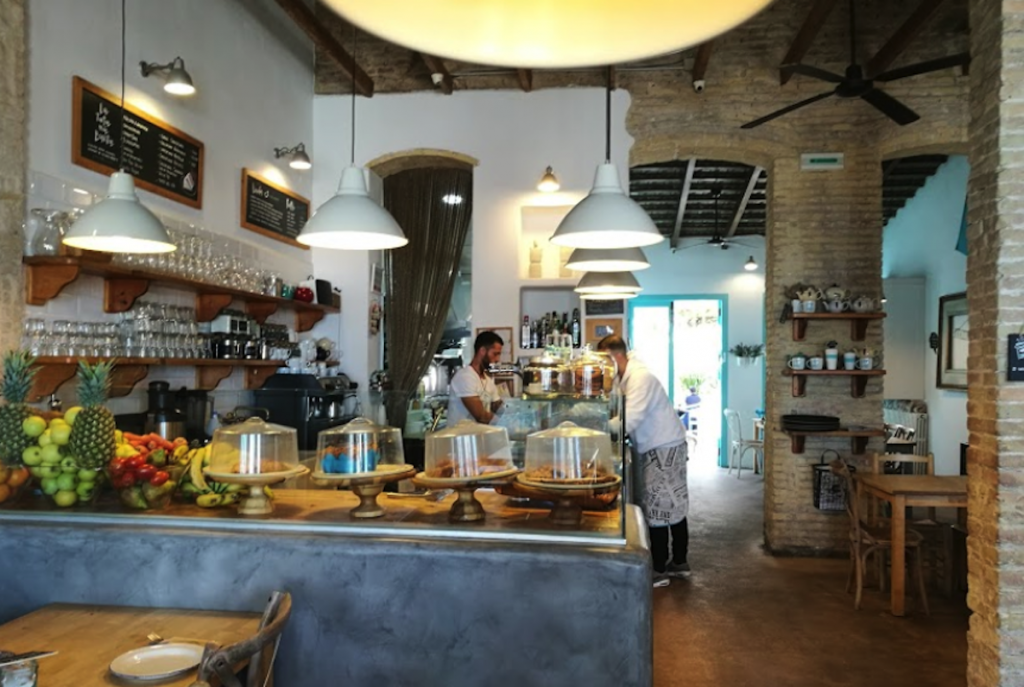 Another obvious advantage of La Patacona beach in Valencia is the great choices of bars and restaurants with the widest gastronomic range: Valencian cuisine – it's all from the freshest local products, author's cuisine, French and Italian cuisine, a lot of cafes with delicious pastries, etc., as well as many chiringitos located right on the beach and allowing to refresh by ice cream or a soft drink anytime without leaving the La Patacona beach, Valencia. Many bars and restaurants are located in old fishing huts on the first line. Some of them are over 100 years old and represent the architectural and historical heritage of the municipality Valencia, Spain.
Patacona: beach apartments
On the first line, directly opposite Patacona beach lined up multi-storey apartment complexes, as well as single-family houses and townhouses with magic sea views.
Patakona beach area has been actively developed and built up since the mid-90s, growing up into a comfortable residential district with excellent infrastructure and the highest quality housing. Right from the beginning of the urbanization process, Patacona started a plan to turn it into a popular tourist zone. It's worth noting, that the district had all the necessary to the successful implementation of the plan. Its bargaining chips are a great location near the sea and Valencia (7 km from the city centre) and the splendid beach within walking distance. On today, Patacona become one of the most popular districts in Valencia to get new quality apartments near the beach.
Housing here is an attractive option for investments: you are guaranteed a high profit and a steady income because of an enormous popularity of the zone with tourists. It can also buy resort apartments in Patacona to use for a summer residence. In addition, these two options could be combined: part of the year to use the purchase as own holiday home and the rest of the year to rent it out. All the houses in Patacona are of excellent quality and with stylish design outside and inside.
Patacona, Valencia: house prices
Patacona is one of Valencia's most expensive areas for sale or rental, even though it placed not in the city limits but considered the suburb. This is one of the best places on the Mediterranean coast to buy new quality housing.
According to the Idealista web site, August 2019, the cost per square meter of housing in Patacona is €3148, which is 3.2% more than in August 2018.
The cost of a two-bedroom apartment in Patacona starts from €224,000, a house – from €605,000, a penthouse – from €360,000, a duplex – from €393,000. The cost of an apartment for long-term rental starts here from €750 per month. As regards short-term rental in season, the amounts are still higher: the apartments in July and August are rented on average about €1,000 per week. The houses for long term rental are offered €1500 – €3000 per month. No wonder that the houses by the sea in Patakona become the main subject for foreign investors.
Patacona, Valencia: perspectives
A few years ago, the government of Alboraya's municipality published the plan of complex developments (Plan de Actuación Integral – PAI Vera II), which included the residential housing development (about 800 housing units up to ten floors in height) and commercial real estate with a 167,500 square meters area. Phase one of the project is recently completed: several new complexes are already occupied. According to this plan, the project will be completed by the end of 2021.
Besides the construction of housing and commercial real estate, it is planned to do landscaping and improvement works of the zone, to build educational institutions and an arena.
In return, banks BBVA and Santander are developing a joint construction project, according to which about a thousand houses, as well as a shopping center and a hotel will be built.
Do you still have questions about the Patacona area in Valencia, Spain? Please consult with our specialists using the feedback form on our website, on the phone, or in person in one of our offices.
Like this article? Share with your friends!